Natural Thin Stone Veneer Products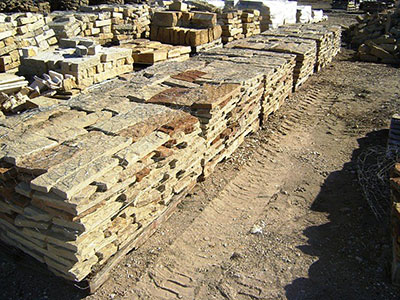 Here at Republic Stone Co, we are a manufacturer of premium natural thin stone veneer products, serving greater Dallas, Fort Worth, Arlington, Irving, Garland, Plano, McKinney, Frisco, Grapevine and Allen, TX. These are the products that we supply to our residential and commercial clients:


Thin Veneer
Thin veneer is widely used for the re-facing of exterior and interior walls, fireplaces and creating other statement accents. If you are looking for a material that will enhance the appeal of your home or place of business, then thin veneer may be the ideal material for you. there are many benefits of using thin veneer including aesthetic appeal, large choice of materials, textures, and colors, easy to install, lightweight material to work with, no need for reinforcements, easy to transport and an overall cost-effective material option! Read More About Thin Veneer »


Full Size Stone
When we talk about 'full size stone' we are basically talking about natural stone products that are used for decorative or structural applications for interior and exterior cladding or surfacing projects. Some of the varieties of full-size stones that we offer our clients includes Austin Limestone, Sandstone, Lueders Limestone, Oklahoma Stone, River Rock Flagstone and Boulders. Full size stones are widely used for applications in shopping malls, restaurants, schools, office buildings, hospitals, government buildings, Hotels, and residential homes. Read More About Full Size Stone »


Architectural Dimensional Panels
Architectural dimensional panels are mostly used for the cladding of exterior and interior walls for commercial and residential applications. They are available on an array of natural stones such as limestone, flagstone, and sandstone. They can also be cut to suit the size of your project and to create that focal point for your property. Our panels are exceptionally durable and versatile, aesthetically appealing, offer a range of textures and finishes, low maintenance, easy to clean. Easy to install and resistant to warping, cracking, and swelling. Read More About Architectural Dimensional Panels »


Pavers Planking Flooring
At Republic Stone, Co., we offer our clients a wide range of paver planking flooring materials for both residential and large scaled commercial applications. Our flooring pavers and planks are made using high-grade natural stones such as sandstone, limestone, and flagstone. Some of the applications that are ideal for our flooring options include patios, walkways, driveways, patios, and pool surrounds. We can help you make the right product selection for your next outdoor or indoor flooring project. our products are visually appealing, durable, easy to install and low in maintenance. Read More About Pavers Planking Flooring »


Custom Cutting Thin Brick
We offer our clients custom cutting thin brick products and services. we understand that each project is unique and requires the perfect type of material and sometimes using thin brick is a much more effective material than traditional bricks. We can custom cut brick to your required sized units so that they are ready for application. Thin brick is much easier to work with than traditional sized bricks. It is an ideal material for decorative walls and fireplace accents and surrounds. Thin brick is overall a more cost-effective product that is still durable, aesthetically appealing and is a versatile architectural material. Read More About Custom Cutting Thin Brick »

Please don't hesitate to contact us here at Republic Stone Co., for all your natural thin stone veneer products on 972-843-4434.