Natural Thin Veneer Stone Dallas, TX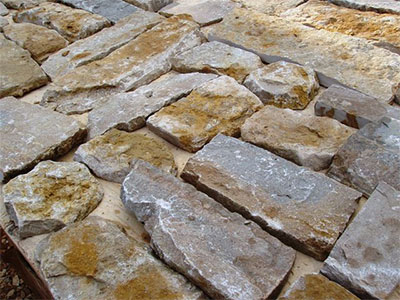 Republic Stone has been the leading supplier of premium natural thin veneer stone in the state of Texas for several decades already, and we continue to be the top supplier of choice when it comes to such decorative products. Majority of our clients come from Dallas, Fort Worth, Arlington, Irving, Garland, Plano, Frisco, Grapevine, Allen, McKinney, and other cities in the state. Accordingly, our company has been hugely instrumental in ensuring the success of our clients' property improvement projects. The products we sell are produced in our own facilities under strict standards, so clients are assured of exceptional quality.

Call us now for any inquiries or to place your orders.


Benefits of Using Natural Stone Veneers
There are several great advantages that you can enjoy by using natural thin veneer stone in your interior and exterior improvement project. They are as follows:


Easy to install. Since they are lightweight, natural thin veneer stones are relatively easy to install. This means faster project completion with lesser work hours needed.


No need for additional structural support. Unlike thick veneers, thin veneers do not require structural support. This will allow you to save some money, which you can use to fund other aspects of your property improvement project.


Lower cost as compared with common veneers. While it may sound contradictory, the truth is that natural stone veneers cost lower than the common varieties sold in the market. You will also save on labor cost since they are easy to install.


Easy customization. Since there are dozens of available colors and types of stones to choose from, you can easily achieve a specific look that will suit your design requirement and taste.


Extremely beautiful. Whether you're aiming to improve the aesthetics of your interior or exterior, thin stone veneers can help you achieve that. We have a wide range of stunning veneer products that are sought-after for their exceptional beauty.


Natural thin veneer stone is a highly versatile decorative material that you can use for a variety of applications. Among the interior and exterior applications of this material include:


Fireplaces
Stairways
Wine cellars
Retaining walls
Fire pits
Bar and kitchen island
Patios
Sitting walls
Deck areas
Exterior walls
Accent walls
Affordable Thin Veneer Stones
We have successfully provided numerous clients across Dallas and nearby TX areas with their needed quantity and variety of thin veneer stones. Consequently, we have established ourselves as the suppliers of choice when it comes to natural thin veneer stone. From DIY-savvy homeowners and property developers to landscapers and contractors, our company ranks among the state's most reliable veneer stone providers.

Aside from being able to supply clients with their needed quantity of stone veneers, we also offer these materials at affordable prices. So even if you don't have a huge working budget, all you have to do is contact us so we can find the right materials that will suit your budget.

If you wish to know more about the natural thin veneer stone products that we carry, please don't hesitate to call (972) 843-4434. We can deliver your purchased products if you are residing in Dallas, TX and nearby cities in the state.